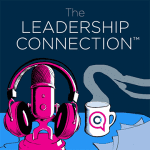 Leadership Connection Interview with Tim Goshert
The Leadership Connection Host, Doug Plucknette, interviews reliability leader Tim Goshert in Episode 1 of this series. Tim has 40 years of experience working in processing industries.
More About Tim Goshert…
He has extensive experience in plant operations management, project engineering, construction management, and maintenance & reliability management. Tim holds a Bachelor of Science degree in Chemical Engineering from Pennsylvania State University and earned his Certified Maintenance & Reliability Professional (CMRP) designation from the Society of Maintenance & Reliability Professionals (SMRP) in 2001.
In 2012, Tim retired from Cargill, Inc., one of the world's largest food and agricultural processing companies with over 1,200 processing facilities and 139,000 employees globally. During his tenure with Cargill, Tim was involved in and led their reliability improvement processes for 20 years. In his Worldwide Reliability and Maintenance Manager role, Tim was responsible for the company's reliability and maintenance initiatives and served as chairman of the company's Reliability & Maintenance Steering Committee. The steering committee members educated Cargill's business units in the company's reliability and maintenance vision, strategies, and tactics.
Tim joined Allied Reliability Group in 2012 as Principal. In this role, he is responsible for strategic customer account satisfaction and business development in the various industry verticals that Allied Reliability served. In 2019, Tim formed TLG Consulting LLC to work on continued projects with customers. He concentrates on Asset Management & Reliability improvement strategy development, implementation planning and training activities.
We hope you enjoy this episode!