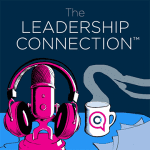 Leadership Connection Interview Rick Baldridge
The Leadership Connection Host, Doug Plucknette, interviews reliability leader Rick Baldridge in Episode 14 of this series. Rick Baldridge, CMRP, CAMA is the Corporate Reliability Excellence Leader and has 41 years of experience working within Cargill. Experience in plant operations management, project management, information technology, procurement management, reliability excellence and maintenance management.
More About Rick Baldridge
Rick holds a Bachelor of Science degree in Animal Science and an associate degree in business and psychology from North Dakota State University.  In his current role, he is responsible for owning and leading the reliability excellence primary value stream. Rick is an active member and Past-Chairperson for Board of Directors of the Society of Maintenance & Reliability Professionals (SMRP) and also twice the Certification Organization (SMRPCO). Rick also served as Secretary, Treasurer and Vice Chair for both organizations. Rick currently sits on the board as the Vice-Chair of SMRP and participant for the SMRP Government Relations Committee.  Rick was also the 2006 Annual Conference Chairperson for SMRP. Rick is a member and holds CAMA professional certification through WPiAM. He is a member of the Board of Advisors for the University of Tennessee RMC, member of ICML and advisor, ASNT, ASQ and the Vibration Institute. Rick holds ASNT-TC 1A certifications in Vibration, Thermography, Oil Analysis, MLT, AE, UT, VT, PT, ET, and MT.
We hope you enjoy this episode!