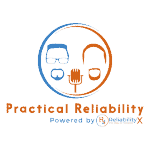 IMC 2021 – Chris Colson
Chris is a Certified Maintenance and Reliability Professional (CMRP) through the Society for Maintenance and Reliability Professionals (SMRP) and served as SMRP's M&RK Body of Knowledge Committee Chair from 2010 through 2014 and is currently serving on the Best Practices Committee. Chris joined Allied Reliability in January of 2006 because he shared Allied's passion for Maintenance and Reliability. Chris is the co-author of the book "Clean, Green, & Reliable – How equipment reliability delivers low cost, energy efficient assets to plants around the world". As Director of Operations, he is responsible for continuously improving and expanding Allied's capabilities and offerings to provide additional value to their customers.
Chris has over 16 years of experience across industries including primary metals, mining, food & beverage, power generation, pulp and paper, automotive, and pharmaceutical. Primarily, his focus has been in engineering, reliability, design, maintainability, and energy management. He understands the challenges that companies face and has a tremendous ability to design innovative solutions that work for them. Besides expert skills and a strong drive to succeed, he makes improving asset health an enjoyable venture. Chris's exceptional abilities in these areas have set him apart and he is considered among his peers to be a trusted resource in this field.
Beyond Chris's contributions as a consultant and director, he has taught and spoke at numerous seminars/conferences and written multiple articles to help educate thousands of engineers and maintenance personnel worldwide on Maintenance & Reliability and Energy Management best practices.
Specialties: Management, Reliability Centered Maintenance, Power Quality Analysis, Infrared Thermography, Motor Circuit Analysis, Industrial Controls, and Energy Efficiency.