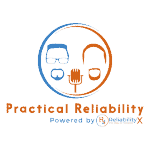 Risk Management Asset Reliability w/ Suzane Greeman
Suzane Greeman is the President and Principal Asset Management Advisor of Greeman Asset Management Solutions, a firm headquartered in Winnipeg, Manitoba.  She is a senior asset management consultant and instructor in North America with over 23 years of experience, working with clients who manage assets in excess of $75 Billion in value.
She has worked across several asset management disciplines to implement asset management strategies for cement manufacturing, power generation, wastewater treatment, airport, and maritime transportation assets. Suzane has had an eclectic career journey that includes HR Business Partner, Asset Manager, Capital Project and Program Manager, and Maintenance Manager.
A lifelong learner, Suzane holds a Bachelor of Engineering degree as well as an MBA. She also holds the following certifications: Asset Management Diploma (IAM), Certified Manager of Quality & Organizational Excellence (ASQ-CMQ/OE); Certified Asset Management Assessor (CAMA); Certified Asset Management Professional (CAMP); and Certified Maintenance & Reliability Professional (CMRP).
Suzane is a member of ISO/TC 251 Committee for asset management and the Leader for the Manitoba Branch of the Institute of Asset Management (IAM). Suzane maintains an active blog in the Sustainable Asset Management Newsletter and is a well sought-after keynote speaker. She also volunteers as a professional mentor to young professionals and undergraduate and post graduate university students.
Suzane is the author of "Risk-based Asset Criticality Assessment (R-b ACA©) Handbook".