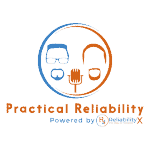 Matt Schuman, Madison Metropolitan Sewer District
-Graduated from Carthage College with a Degree in Biology, with minors in Chemistry and Business
-Work for Caterpillar, Inc. for 5 Years in a newly developed Asset Management Team focused in the Mining division. Worked with Regional Teams to gather data on major component life cycles and repair standards. This data was used to develop Total Cost of Ownership models to assist with life cycle costing on new and existing equipment. Caterpillar was also where he got his first taste of Continuous Improvement through their Green Belt Certification process.
-After Caterpillar, Matt spent 5 years at Nestle Purina at a Canning facility in Wisconsin. There he supported the rollout and implementation of a TPM program as Continuous Improvement Manager and eventually Production Manager. In those years we expanded the TPM methodology from one pilot area to most of the Plant, greatly reducing unplanned stoppages and increasing the capacity of the factory. Our factory was eventually selected to be the Reference Factory for TPM Implementation in Canning processes for the North American market.
-Currently, employed at a local clean water utility. Responsible for assisting the organization with the implementation Planning and Scheduling and RCM principles. In addition, he will be the primary project lead for the selection and implementation of a new CMMS system.