Ultrasound Condition Monitoring with Adrian Messer
There are certain things in the reliability and maintenance industry that are made easier with the help of technology. Condition monitoring is one of those processes that is effective due to the use of ultrasound technology. Usually, the ultrasound is used to clean different machine parts using high frequency powered waves. The type that is used in the maintenance industry makes it far more efficient when it comes to listening to the sound of the machines. They are constantly monitoring a machine to listen for any weird sounds that are the indication of a future failure.

When you use ultrasound for performing vibrational analysis, it detects and sense much better than even an expert analyst can. It is hard to get technology acceptance from experienced individuals who have always been good at their jobs. But as soon as the maturity takes its toll, it is easier for everyone to benefit from the new technology. Some of the other uses of ultrasound are bearing defects monitoring, steam-trap inspection, valve inspection, electrical inspection, and so on.  So, there are wide applications of ultrasound from safety and effectiveness point of view. The machine valves, insulations, bearing, and every other part is trying to tell you something, and ultrasound allows you to listen to it right.
The process of monitoring using an ultrasound involves ionization energy charges to detect the sound waves of the equipment. Each sound tells you a story when you use analysis techniques to understand what it means. You gather the machine data, run analysis through that and see what the indications mean. All you need to do is set the routes, get the readings, and then establish baselines. When you are monitoring the equipment, you just need to look for any variations from the standard. Once you input that data, you can get the results on the screen via a UV spectroscopy device.
You can use it as a stand-alone device as well such as a complementing technology for vibrational analysis, balancing, etc. The organizations can start training employees in-house or out-house. They need to give them basic software training but should be more equipment-oriented. After that, those trained employees can go about listening to the machines they work on. They would have a better understanding of the applications then.  They can benefit from online procedures and resources to derive improvement using the ultrasound condition monitoring program.
The use of ultrasound is not just limited to this. Whenever a technology is introduced in the market, people are always threatened by it. But those people who oppose the change at every step of their lives, they should not be allowed to do so. The ultrasound can help you improve your lubrication programs, alignment procedures, bearing situations, and all those repeating failures that cost millions in downtime. You can be the one to start the change and then derive improvement with time. It will take a while to get a sustainable program, but when you get there, it will be worth it.
Eruditio Links:
Adrian Messer Links: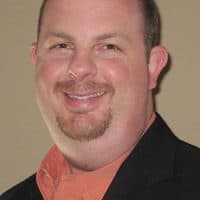 111 – Ultrasound Condition Monitoring with Adrian MesserJames Kovacevic
Rooted In Reliability podcast is a proud member of Reliability.fm network. We encourage you to please rate and review this podcast on iTunes and Stitcher. It ensures the podcast stays relevant and is easy to find by like-minded professionals. It is only with your ratings and reviews that the Rooted In Reliability podcast can continue to grow. Thank you for providing the small but critical support for the Rooted In Reliability podcast!