Change Management with Scott Deckers
The organizations are always going through one or the other change. Whether it's the change in roles and responsibilities, the change in the technology or the change in the CMMS itself. Everything changes in the industry all the time and it is always at a higher rate than the organizations keep up with it. When we talk about the change, it always starts with the change in processes. When a business process changes, everything else changes with it. Whenever a change is to be implemented, the first question that pops up in everyone's mind is 'WHY'.
In this episode, we covered:
What is Change Management?
The various Change Management models available
What organizations need to do to prepare for change
The never ending journey of change
Then everyone that is being affected by the change thinks what's in it for them? The process of change is always unpredictable and is initiated by the middle management. They are the ones who have to bring senior executives and shop floor on the same page. So, they have to buy in with everyone to have a sustainable change in the organization. There is no perfect model or best practice for the successful change. Every organization has to do their homework before they take a step towards something that they don't really understand. They have to know where they are what they are getting into.
There should always be a change plan to get things rolling the way they are supposed to. The idea of change should be based on improvement. Everyone needs to know that the change would be in the best interest of everyone. A simple SWOT analysis would be good to analyze the current and future states of the change. The organization should be aware of their current strengths and weaknesses. They should be aware of the barriers and how to overcome them. Change is not just a destination, it is a continuous journey and takes time to make it sustainable.
Successful change implementation starts from accepting and adapting the change. The organizations that are good at change management not just improve their CMMS but also drive change in the whole organization. They implement it in the daily PMs and then reiterate everything that they do towards better practices in every field of the organization. Leadership plays a huge role in successful change management. These leaders could be team leads or champions who would embrace the change and help others do the same. They would be change agents and they would rise towards a higher status along with the organization.
The need for change and the solution should be presented in an honest and open way. Everything should be clearly communicated to everyone so that everyone would bring something to the table and they would be personally involved in it. A good leader is always considerate of other member' feedback and he values them. They listen to their concerns and present challenges as the way to learn and improve with time. There are a lot of frameworks that are helpful in change management. They are linear change models but change is always circular and is a never-ending process state.
Eruditio Links:
Lisa Brownlee Links: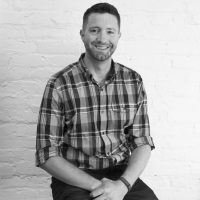 139 – Change Management with Scott DeckersJames Kovacevic
Rooted In Reliability podcast is a proud member of Reliability.fm network. We encourage you to please rate and review this podcast on iTunes and Stitcher. It ensures the podcast stays relevant and is easy to find by like-minded professionals. It is only with your ratings and reviews that the Rooted In Reliability podcast can continue to grow. Thank you for providing the small but critical support for the Rooted In Reliability podcast!