SMRP18 – The Importance of Procedures with Adrian Messer
There are a lot of plant facilities that do everything right but the results are never what they expect. The reason that they can't get a hold of the problem and solve it for good is that they don't have the procedures in the place. So, they are doing the right things but not in the right way. That's why there should be procedures in place before any kind of maintenance work is done. Procedures not only help and support the maintenance personnel does their jobs the best way but they also support them to improve what they are doing.
In this episode, we covered:
What is Ultrasound?
What role do procedures play in ultrasound?
What is included in procedures?
Why are procedures needed?
And much more!
A procedure is implemented starting from determining where you are currently at? What are your critical assets? And how often and why they are failing? Once you know what are your most important pieces of equipment? How often they are failing and what can you do to prevent those continuous failures? You can deploy the resources to root out those issues and solve them. Before you deploy your resources, you need to know which personnel are right for the job. Once you know that, you should give them proper and detailed instructions as to what they are supposed to do?
When and how they are supposed to do that? They should have a clear understanding of the failures and failure modes. After that, you need to train them and support them. You need to provide them with what they would need to do their jobs well. Once you have done all that, you can use the technology that you need and take it from there. A good procedure always has the standard measurements and frequency readings. Everything should be written and handed out to everyone so that all the people are on the same page.
When there are standards for measurement defined and understood by everyone, next time you go into the field, you will know what is out of place. That's how you can determine the problem and solve it using the tools that you have. There should be a detailed document for safety concerns and assessment routines as well. The key is to have the right people for the right job. The people who are working in the facility are the ones who make a difference to the reliability program. They are the champions for that and they need to looked-upon and looked after as well.
Procedures help the organizations do things in a coordinated way and it is always the key to success. The people are taking readings and then implementing solutions should be documenting and reporting so that the information can be shared. This helps trend the procedures within the organizations and develop a culture where people are reliable. That's how the organizations can improve their overall reliability programs.
---
Eruditio Links:
Adrian Messer Links: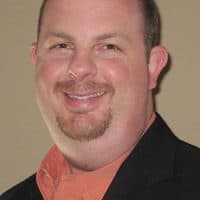 SMRP18 – The Importance of Procedures with Adrian MesserJames Kovacevic
Rooted In Reliability podcast is a proud member of Reliability.fm network. We encourage you to please rate and review this podcast on iTunes and Stitcher. It ensures the podcast stays relevant and is easy to find by like-minded professionals. It is only with your ratings and reviews that the Rooted In Reliability podcast can continue to grow. Thank you for providing the small but critical support for the Rooted In Reliability podcast!