Rules of Thumb in Reliability
Reliability is a procedural science at its core. This simply means that it is guided by a discipline to follow the set procedure and incrementally improve. As human beings, we tend to have a slight weakness in strict adherence to procedures. Sometimes with reliability, it is usually a result of not having the fundamentals down that we end up with inconsistent operations. Ricky Smith, a renowned reliability expert shared nuggets of wisdom from his seasoned experiences.
He addresses the following aspects based on his book "Rules of Thumb for Maintenance and Reliability Engineers":
Some of the unofficial rules touching on reliability

The rules of KPI in driving performance

The importance of processes

What rules of thumb apply to Root Cause Analysis
What are unofficial rules touching on reliability?
From Ricky's experience, he advises that organizations:
1.Observe  a 3-to-1 or 6-to-1 rule, or anywhere between
This rule simply means that for every three to six inspections on an asset, we should be able to identify at least one thing to improve on. Whether it's a defect, a worn out part or even a strange noise, these can be good places to preempt and fix looming failures. 
2. Scheduling by the day and hour
Most maintenance and reliability personnel will have a weekly schedule which is very subjective as to when these activities actually happen. Having a specific and realistic schedule by a particular hour of the day eliminates guess-work or postponement. 
It also makes room for other trackable metrics such as on-time stop/start, as well as the startup efficiency
3. When maintenance is reactive, production becomes 10x more reactive
This is a less-known reality for most teams. Because maintenance is a component that helps reach reliability, a less-defined program will mean that production is also highly volatile. 
Rules of KPI to drive performance
With Key Performance Indicators (KPIs), you want to make sure you understand the process being worked on. Involving cross functional teams to set the KPIs is an activity that helps the entire team drive towards a common goal. 
The rule of thumb here is that you need to start small, execute correctly as you grow the scope of KPIs. You've got to crawl first, then walk before running. 
Other best practices for improving reliability
Processes
It is important to document all the available processes that affect plant production. This may range from process plans, schedules, maps in a step-by-step manner. 
Planners
In an ideal setting, process planners are the only people allowed to close work orders. Their job description is to plan for future work and not to react to current orders. They should be the people with a clear outlay of the operations anywhere between 2 and 4 weeks ahead.
Understandable metrics
In a plant setting, communicating relatable metrics provides for easy interpretation. An example could be that on top of displaying the work order count, you could also show the time required for each. 
Importance of processes
Processes are essential for making sure we reach a predictable outcome each time. So whether we're looking at schedules or hiring procedures, they have to produce repeatable results. These processes will find applicability for instance with identifying, setting and measuring KPIs. 
On the human resource side, processes play an important role in ensuring organizations match their job descriptions to the right talent.
How detailed should process maps be?
Again, going back to the principle of starting small, you have to be willing to start with a small, less detailed map and add details as you go along. The key point is that you should involve continuous improvement 
Scheduling and planning should also be treated as separate entities. By looking at them individually, your team can strengthen each separately without much bias. 
How many KPIs should we have?
Aim for between four and six KPIs ro each level of management for instance, planners, supervisors, technicians, etc
How to pick the right KPIs?
Before putting down any KPIs, you should be asking yourself,  what do you really want to know? The reasons could also be dynamic, touching on people processes and products. Involving cross-functional teams at this point yields other valuable insights that you might not have thought of. 
Another consideration is to brainstorm with smaller groups of plant personnel who run the processes on a day-to-day basis
How to drive change?
Communicate propositions to ensure you have the input of different teams. Also, this communication should be organization-wide covering both management and front-line staff. 
If possible consider adding compelling metrics to your propositions. Thee metrics can be gotten from pilot projects, current performance data or even the growing Industry 4.0 movement. 
One thing to note with KPIs is that they are dynamic. They move with the organizational culture and performance. Hw teams evolve with KPIs could simply be a matter of varying the priorities of the metrics being tracked depending on the plant performance. 
Rules of Thumb for Root Cause Analysis
This might probably be a maintenance personnel worst nightmare, a day's schedule disrupted by 'emergency root cause analysis'. To decrease the chances of reactive plant behavior, teams can consider ideas not limited to:
Finding triggers for potential root cause analysis. These triggers might touch on anything from data inconsistencies to intermittent schedules

It might sound cliche, but treating other staff with respect can help them provide insights that might help  understand root cause analysis

Ensure that internally, the maintenance department is well organized. Having your ducks in a row before pointing fingers helps to ensure you focus on the right problems as they arise.
Other vital considerations are that:
You need to continuously train your personnel on industry best practice

When hiring, value discipline over skill. The repeatable nature of maintenance and reliability requires that we find team members who are willing to adhere to set processes. 
---
Eruditio Links:
Ricky Smith Links: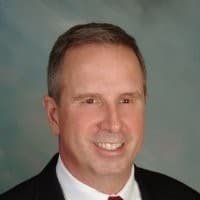 SMRP 03 – Rules of Thumb in ReliabilityJames Kovacevic
Rooted In Reliability podcast is a proud member of Reliability.fm network. We encourage you to please rate and review this podcast on iTunes and Stitcher. It ensures the podcast stays relevant and is easy to find by like-minded professionals. It is only with your ratings and reviews that the Rooted In Reliability podcast can continue to grow. Thank you for providing the small but critical support for the Rooted In Reliability podcast!