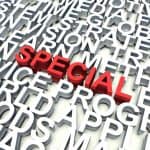 Special 200th Episode of Rooted in Reliability Podcast
Joining us for this special episode are some of our past guests. In no particular order:
Shon Isenhour from Eruditio

Fred Schenkelberg from Accendo Reliability

Rob Kalwarowsky from Rob's Reliability Project

Brandon Weil from Eruditio

Lucas Marino from Marino Consulting

Blair Fraser from Quartic.ai
They're going to help answer questions from the audience.
1. Tyler is a maintenance supervisor with interests in reliability, leadership, and continuous improvement. He listens and reads a lot on things within different plants and industries. He's heard about functions like planners, schedulers, reliability engineers, among others. His work environment is tough because there are only small people and small groups. There are also teams on back to back rotations. These individuals don't get a lot of facetime with the different areas. Thus, he only works with half his crew. So, how does he put in place some of these practices? Keep in mind there are no specific roles or round the clock support for people on the front lines.
Brandon – He's got a burden of knowledge as he has a good idea of how things should get done. But, facilities with these roles and responsibilities aren't always doing them well. Having dedicated resources to do a job doesn't guarantee results. Concentrate on your pain points. That could be issues such as the communication between groups, or even scheduling. From there, focus on the roles and responsibilities that would solve the pain point. You can institute little pieces without having them full time. But you'll need to pick the parts that give the best results.
Shon – Understand what you're trying to face or correct, and address them.
Fred – Your ROIs link to your pain points. So, reward efforts by team members who try using these tools, techniques, or practices. Encourage the move by putting more material out there. You can also ask questions that prompt people to do a more in-depth root cause analysis. Classes aren't enough. Foster the culture of implementing these tools.
Lucas – Drive knowledge sharing through building expectations for standards. Involve team members in the development of the packages to give them a little ownership.
Brandon – You should foster adherence to the process and create the watch team mentality. Be disciplined enough to follow the schedule to help enhance communication between teams.
Rob – Build momentum with a culture. With a team, building momentum can take a short time. You'll be reinforcing your wins and pushing people forward. Also, have positivity to build positivity as negativity breeds negativity.
2. With IoT being such a big topic, someone is looking into IIoT for their maintenance program. But they still rely on OEM and manufacturer recommendations for PMs. They have some planning in place, but it's not too developed. Will IoT help them move out of that reactive maintenance realm? Or are there other things they need to consider first to make it possible?
Blair – Studies show that 97% of data generated by our machines don't get used. And when used, it's for reactive or forensic purposes when something's happened. To get the most benefit out of IIoT, pair it with analytics. That way, you get insights into what can change your reliability program. Moving from the reactive to plan domain is about managing risks to that asset. The application of maintenance and reliability still features, regardless of the technology used. You need a foundation in place before looking into AI and IoT measures. Have discipline around understanding which failures you're trying to tackle. Focus on one asset at a time before moving to an IoT AI strategy to complement that.
Fred – You have to have a decent program from the start. Much of the data we have isn't going to good use. So adding more data won't solve the issue. Understand what you're trying to catch and the physics of failure model well enough to get ahead of it.
Rob – Start small with high value, well-understood assets. Then build it up as you start to see success.
Lucas – Engineers that see the benefits of new technologies often have difficulties conveying the selling points. And, unfortunately, this impedes getting the budgets approved. So there should be ways to show the learning curve isn't very severe once the tools become available.
3. Someone using IoT is struggling to sell the improvements that come with reliability. So, how do they get their leaders to buy the idea?
Shon – First, ensure you speak their language. Reliability is an answer to a problem they have. Figuring out what that is, gives you the ability to meet a need with something that you desire to create. Keep your pitch short but positive and informative. Use words and body language that shows you believe in the outcome of reliability. Use the hook, story, ask method. The hook refers to the risk. The story relates to the present situation or what you plan to achieve in the future. The ask is what you need.
Fred – Always use three significant digits for your pitch. It's more believable than a rounded-off amount.
Lucas – Use reliability metrics that resonate with senior leadership.
Blair – Check the language you use. Link your pitch to terms they find familiar.
Fred – Find a friend in finance. They can help you convert your pitch to a financial format. That will make it easier for senior executives to understand.
a) Maintenance task analysis. What is it? How does it apply to an industrial setting other than large government projects? How do they use that to drive improvements in their industrial maintenance program? That's whether it's from before the asset shows up, or while the asset's on site.
Lucas – Maintenance task analysis is something that's in existence in different forms. It's how you define detailed maintenance task requirements. Then create a procedure for the maintainer to use. By analyzing all task requirements, you can determine the steps needed. You'll also know who should perform them and the level of expertise necessary. There's also the number of technicians and the equipment required. You'll even know where it happens, be it the factory or at the asset. Aggregating the information will prove useful to the entire organization. Failure to do this in advance could lead to extra costs.
b) Who does the maintenance task analysis?
Lucas – You need a team with a maintenance engineer and, or a maintenance planner. A maintenance engineer with a worldly view on supporting things would be ideal. A planner is an excellent option because they understand time differently. Primarily when referring to the execution of maintenance. After documenting tasks, you need a review process. That includes working with senior engineers and reliability engineers. You need maintainers to perform the job, to capture accurate task durations. You need maintainers at the skill level. You need an analyst to understand the different elements. You also need a technician to handle it and the leadership to oversee it. They'll decide whether it's a complete package worth supporting.
c) Is this for PMs, or is it corrective maintenance too?
Lucas – You may consider these as the same thing. If doing condition-based maintenance, then you'll likely have something that's post-condition-based. Based on the condition, you may have to take down equipment without scheduling it first. It then starts to look like unscheduled preventative planning. The same can happen for wholly corrective maintenance. But be careful about the resources you divide into forecasts. For these, OEMs become necessary. That's because they have experience with determining the cascading effects of a failure.
4. Someone is struggling with spare parts. The storeroom has too many of the wrong parts. Where do they start with spares optimization? Which tools and formulas do they need? How do they begin to sort out their spare parts?
Rob – Are you using any formulas at the moment? You need to forecast demands that make sense. Find data at your site that helps you predict usage. Your warehousing, purchasing, and downtime costs also play a part in spares optimization. Also, what's your warehouse situation? Are parts stored well, or by the time you install them, they're already defective? The expensive, important parts found on critical equipment should be where you start. To forecast your parts, pick the things that add more value.
Lucas – When dealing with software, include your team when validating the results.
5. How do we know which tools to use to improve reliability, and in which order do we use them?
Fred – If possible, you should hire an expert to look at your system. An alternative is to get more familiar with the field. That's by attending conferences and training classes or talking to your peers. But, these tools will only work when used well. Specialize in particular areas and include your team to get the best results. Knowing the different tools will help you to install them.
Shon – As you're applying tools, stick with them to get the results you desire.
Closing thoughts
If you're looking to install maintenance and reliability measures, how do you proceed? Also, if you're struggling with its challenges, what do you do?
Shon – Have a plan and stick with it.
Brandon – Don't forget that it's about the people involved. Work to change behaviors so that you get the desired results. Look for those interested in these topics and engage them. Give them more exposure through mentoring and seminars to build their passion.
Fred – Stay curious and interested to continue to learn.
Rob – The maintenance and reliability field comes with a lot of frustrations. But remember that your health and happiness matter more than your facility's reliability. Seek help when you need to.
Blair – When it comes to technology, IoT, and AI, you're likely more ready for them than you realize. Link everything to failure modes. Know why you're collecting data, and what you're going to try to do with it. Start with the data you have, then complement it with more data if needed.
Lucas – There's a fantastic community out there with lots of knowledge, talent, and support. Become multifaceted and seek to try and maximize value in everything you're doing. Whenever you hear about great tools and ideas, always remember the fundamentals. Mastering these makes you better.
Eruditio Links:
Episode 200 Links:
200-Special 200th Episode of Rooted in Reliability PodcastJames Kovacevic
Rooted In Reliability podcast is a proud member of Reliability.fm network. We encourage you to please rate and review this podcast on iTunes and Stitcher. It ensures the podcast stays relevant and is easy to find by like-minded professionals. It is only with your ratings and reviews that the Rooted In Reliability podcast can continue to grow. Thank you for providing the small but critical support for the Rooted In Reliability podcast!