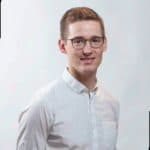 Maintenance Metrics with Stuart Fergusson
Maintenance metrics is a very important part of a maintenance and reliability program because you can't improve what you can't measure. Performance measurement is necessary to derive those improvements that will help you carry out your maintenance activities the best way possible. It is a cycle that can be divided into three steps. First you have to enable you team members, then you have to train them, and in the end you have to measure their performance on a consistent basis using some standard KIPs. It is repetitive process and you have to perform these three steps often to make sure everything is going according to the plan.
In this episode, we covered:
What steps to take?
The differance between KPIs and metrics!
Where to start!
And much more!
The difference between metrics and KPIs is that metrics is something every organization has and once they have achieved their targets using that metrics, it becomes a key performance indicator for them. There are two types of KPIs; lagging and the leading. Lagging KPIs such a breakdown are the KPIs you can't directly influence, so you need leading KPIs for them. If there are often breakdowns in your assets, you can reduce them by making sure that your routine PM compliance is done more efficiently and effectively at all times.
That's how the improved PM compliance will become a leading KPI for the organization. When you are on top of your leading metrics, you can find ways to improve your, lagging metrics. Before you go about coaching and measuring, you need to understand what's critical and what's not. You can't make everything a KPI. To successfully establish meaningful KPIs, the plant leadership should get together, come up with what they think would make a difference in deriving improvements, and then make sure that those KPIs are drilled down in every relevant department. The people responsible for those KPIs should be enabled to make smart decisions based on actionable intelligence.
Now that you have established a metrics, you will have to track those KPIs. You will have to make sure that you input clean data into your system and get good throughput from it. Data quality impacts KPIs and KPIs help you derive that balance in the measurement and management. You can smartly use both leading and lagging KPIs to hit consistent performance goals, you just have to keep an eye out for these and make sure that you are always on top of things to avoid any sudden health issues with your metrics and the system itself.
The maintenance and operations team need to work together with the management to derive those day to day best practice to achieve the organizational goals. The targets can vary but whatever the target may be, you always define it at the top and then drill it down to the bottom level of the organization. The productivity of the planned KPIs depends on the organizational goal alignment. You can use CMMS to actively track and derive data to make informed, intelligent decisions. You just need to enable your team members and make sure that everyone is working towards a common goal.
Eruditio Links:
Stuart Fergusson Links:
159 Maintenance Metrics with Stuart FergussonJames Kovacevic
Rooted In Reliability podcast is a proud member of Reliability.fm network. We encourage you to please rate and review this podcast on iTunes and Stitcher. It ensures the podcast stays relevant and is easy to find by like-minded professionals. It is only with your ratings and reviews that the Rooted In Reliability podcast can continue to grow. Thank you for providing the small but critical support for the Rooted In Reliability podcast!