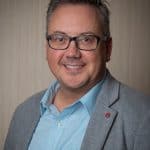 What is Asset Performance Management with Paul Daoust
It is my pleasure to welcome back Paul Daoust to the podcast.
In this episode we covered:
Does value leakage come in a row for variety of different places?
What is asset performance management?
When organizations decide to adopt APM, do they just buy the software package and put it in or do they need some sort of framework?
Does value leakage come in a row for variety of different places?
It's sometimes in places that we're not really looking or spending a lot of time and effort on. I see things differently now than certainly asset management practitioners.
What is asset performance management?
I like to think of it as the software side of the reliability function. It is typically the technology and the tools that support that function. It provides value within an organization to help manage the performance of their assets. Maintenance work management practice by itself is not very good at identifying what proactive work we should be doing to manage our assets. I think that's where the asset performance management suite of tools and practices comes in.
When organizations decide to adopt APM, do they just buy the software package and put it in or do they need some sort of framework?
I've seen in the past, organizations usually have a distinct angle on what they want to get out of it. The same software package can be utilized in different ways by two different organizations. Most organizations aren't necessarily thinking about all the capabilities at the same time. They really want to focus on one area of practice, and buy and adopt that tool for a purpose, with the intent of expanding its functionality.
What framework are we trying to establish?
The framework is that the software is implemented. You do need to connect the data to it because you do need data to see what's going on in to make decisions, for example, for assets, strategy management. It helps to connect some of the data if you're using the software for asset condition and health.
It's about leaders meeting and asking what they want out of the assets. What are the business requirements? What do we want in terms of performance and cost and risk out of our assets? You must map that against the assets can achieve. It acts as a real accountability framework. Meaning if the reliability practitioners want to do a bunch of FMCA work and, or RCM work or maintenance task analysis, pick your technique to develop maintenance strategies, or maintenance tactics, if you will.
When we want to implement this APM framework that you're referring to, what do organizations have to do to go about this?
The first thing I would do is to break the facility down into systems. Generally, plants are quite large and complex and while the operational leader sees it as one entity, I think you need to kind of pick that middle ground where you can meet.
Pick those systems that might be higher risk where maybe you're not doing enough maintenance. If you're a reliability engineer, they want to see things in terms of asset classes. Set those business expectations versus capabilities. That's where your service levels and costs come in. Connect to your EAM, your CMMS to see your spending. Use problem solving and decision-making template. A problem solving and decision-making process makes sure that all the steps of the decision problem solving and decision-making. It's something that both leadership and practitioners can use to make sure that the organizations objectives are all aligned from top to bottom and bottom to top.
What other benefits are we seeing because of implementing an APM?
One of the benefits of some of the visualization is that there's a way to graphically visualize what's going on in terms of our cost, performance, and risk altogether at the same time. It shows what the behaviour that you want to optimize and whether you're achieving it with the decisions that you make. You will revise your maintenance strategies on a certain asset, and you decide to do more proactive work. If we stop our investment, if we stopped doing APMs, do less proactive work, we can go backwards and we can see that that the performance is reducing.
What's holding organizations back from realizing these things?
I think it's the classic 'change is hard.' There is difficulty getting adoption of the software. As each of these organizations have commenced, their digital transformations, a lot of this data now, whether it comes from their process, historians, EAM, or CMS; a lot of that data now is in the cloud. It is important to distinguish between what data is important and what data is not because most of it is not important. The most important data and most valuable data supports important decisions.
What's the one thing you want our listeners to take away from this entire conversation?
There is a time and place for the asset performance management tools and suites that are being offered. It's good to have, if you can get the organization to use it in the way that it's intended. But I would say more importantly is that kind of leadership view framework of asset performance management, as I described. You do well in your organization to have a very simple and effective APM framework that focuses on the decision-making and how you arrive at your asset management plans.
Eruditio Links:
Links:
Rooted In Reliability podcast is a proud member of Reliability.fm network. We encourage you to please rate and review this podcast on iTunes and Stitcher. It ensures the podcast stays relevant and is easy to find by like-minded professionals. It is only with your ratings and reviews that the Rooted In Reliability podcast can continue to grow. Thank you for providing the small but critical support for the Rooted In Reliability podcast!