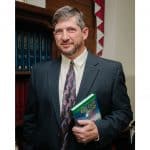 HPI and LT with Bob Latino
RCA has been around for a long time and has evolved with time. There are different acronyms associated with it such as HPI and RCFA. There are also different definitions of RCA out there and it really depends on how to perceive RCA. Most of the organizations consider it a linear process that serves the same purpose as a 5-Y would. When companies try to implement RCA with these sorts of limited perceptions, they always fail to get the results that they need. In the end, they either blame the individual carrying out the operations or just face continuous failures with temporary corrective measures.
The focus areas for the episode are:
What is the truth behind RCA?

Who do these definitions limit the perceptions of engineers?
What principles make up HPI?
And much more!
The truth is that RCA has much wider applications than just spare parts management and quick fixes. With proper resources, equipment, and training, organizations can greatly benefit from RCA and expand its scope as they move towards improvement. HPI is the latest term that is being used for RCA but due to the different textbook definitions for both terms, they are perceived to be two different things. While RCA is considered as just a reactive tool, HPI has been defined as a much smarter tool that helps in decision making and understanding the social side of processes.
These definitions limit the perceptions of engineers who have just started out in the industry but people who have actually applied RCA and HPI in the field, they know that RCA covers both physical and social science aspects of asset management. It helps you incorporate business processes into the existing systems for smart decision making and allows you to make performance improvements on the basis of solid results and valuable failure data. In short, it covers every aspect of reliability and maintenance but the results that you get from it are as good as the people carrying it out and the overall culture of the organization.
HPI is built on some principles and policies that help improve safety and performance in the facilities. These principles can be really valuable to the organization if everyone does their job honestly and files in whenever there's a safety hazard or incident. The success of human performance investigation and human performance investigator also depends on the resources and training process that the organization has in place for its employees. It is impossible to achieve ideal results from HPI or RCA but using a proactive approach and making smart, evidence-based decisions, you are likely to get close to ideal results for failure elimination and safety measures.
HPI provides advanced benefits and improved techniques to the reliability and maintenance industry but it is not a completely different thing from RCA that has been around for a very long time.  The application of HPI are unlimited but as soon as the organizations stop at social level of the HPI process, they stop getting the actual value that HPI and RCA have to offer. The best practice is to get past the human level issues and drill down deeper into the system level to achieve the goals and objective that an organization has. Only by going deeper and making continuous improvements can the organizations improve reliability and safety in the facilities.
Eruditio Links:
Bob Latino Links:
184-HPI and LT with Bob LatinoJames Kovacevic
Rooted In Reliability podcast is a proud member of Reliability.fm network. We encourage you to please rate and review this podcast on iTunes and Stitcher. It ensures the podcast stays relevant and is easy to find by like-minded professionals. It is only with your ratings and reviews that the Rooted In Reliability podcast can continue to grow. Thank you for providing the small but critical support for the Rooted In Reliability podcast!