Asset Integrity with Ali Bashir
Our guest today is Ali, who is a reliability and asset management consultant.
He's going to be touching on:
What asset integrity management is
Regulatory requirements in place
How do we develop an asset integrity management system
How to make an organization successful through asset integrity management
What is asset integrity management?
Assets must perform effectively and efficiently. That ensures safe and reliable operation, and achieve the organization's objectives.
Asset integrity management is a management system. It ensures that you have business processes and systems. It also takes into account the tools, competencies, and resources you need. These are necessary for ensuring integrity throughout the asset life cycle.
An asset integrity management system addresses the quality of your processes and assets. It also checks your asset performance at every stage. That's from the design of a new facility to maintenance management, to decommissioning. The system should also have auditing and assurance practices. These make sure that the integrity management system is effective.
In a nutshell, the integrity management process covers equipment containing fluid or energy. The structures that support the machine are also important. Also, systems that either prevent, detect, control, or mitigate against accident hazards.
The asset integrity management system is very comprehensive, with different elements within it. That's because they help ensure the facilities are and remain fit for purpose. Being fit-for-purpose includes aspects like health and safety, environment, reputation, and financial objectives. You need to meet all these fit-for-purpose requirements. So the integrity management system is a means to provide that assurance.
Is there a regulatory rule for asset integrity management?
Yes, there is. When implementing an integrity management program for your assets, consider the regulatory components. Adherence protects owners from costly fines and insurance benefit losses. That could be from failed audits. It also expands the profit potential of the organization. That's by improving preventable liability and reducing costly instances of asset failures.
But, in the world of asset integrity management, regulatory compliance isn't a one fits all process. Many factors shape the requirements of any given company. Thus, ensuring that the reliability of the plant facilities is intact. Some of these are geographical locations and the associated local regulations. Also, consider the type of assets and the standards that dictate how those assets get managed.
Directives are set up by the owner's insurance companies. As such, they might have some requirements associated with that. Then, industry-related provincial and state associations, like ACSA, offer a user owner program. These assist companies in maintaining the integrity of the pressure equipment.
The specific model of each organization must adhere to the different requirements. But, the driving force for conserving regulatory compliance is to prevent and avoid catastrophic equipment failure, compromised health and safety environment, loss of insurance benefits and or fines that could potentially bring down a company.
How do we develop an asset integrity management system?
Seven attributes define a successful program. It needs to be:
Holistic
Systematic – make it organized and planned. Measure your performance
Systemic – it should not consider a single asset. It's the system as a whole.
Well-spaced
Sustainable
Optimal
Integrated
These define how a management system should look. Some elements that fit into the above attributes include:
Leadership and accountability
Risk assessments
Training incompetencies
Management of change
Information and documentation
Stakeholders and communities
Crisis and emergency management
Does a management system supplement or replace traditional methods?
Traditionally, asset integrity includes only pressure equipment and pipelines. Also, offshore structures and safety-related equipment like PSVs fall under it. But, it should consist of all asset types and classes. These include rotating machinery and instrumentation, among others.
With the traditional definition, asset integrity does not replace the PM program. It supplements it. If you go with Ali's opinion, then your PM program gets replaced by the integrity program. That's because it includes all asset types and classes. It defines what you're trying to mitigate. That, as well as everything that needs to get done from an equipment perspective.
So if you're in the early phases of your program, then the more holistic approach of including all assets is best.
What are some traditional asset classes?
You have pressure vessels, pipelines, offshore structures, and PSVs. Also, safety release devices that ensure the integrity of the pressurized equipment. There are also support structures and offered platforms. These make up some of the more traditional factors in asset integrity.
What else does an asset integrity program include?
The asset integrity program uses a life cycle approach. It goes back to where the organization is as far as its operations. If an organization is constructing a facility, it should have the right standards. 70% of reliability or integrity issues are design issues. To mitigate these risks, address integrity or reliability in the design standards.
You must, then, manage your risks by having effective and efficient maintenance and inspection programs. The program should also provide enough time for operations to correct any faults. These may develop in an asset integrity management system.
What references are available to help develop an asset integrity program?
There are a lot of regulatory compliance-related standards issued. These include API 510, 570, and 580. There's also CSA Z662, which is a pipeline integrity standard. DNV uses a lot of recommended practices (RPs). These relate to building integrity management systems.
What makes an organization successful with asset integrity management?
For starters, the ability to use inspection data and team experiences to learn new things. Organizations do a great job collecting data. But they are inferior in using the data to make decisions.
The management system isn't about conducting inspections. It's about how to improve, become optimal, and use your resources to keep assets safe and reliable.
What to change when making and asset integrity program
It's essential to make your plan more holistic. It feeds back to your design documents, your construction commissioning, and stock up. The competencies around the inspection program are well defined. For instance, you'll know what qualifications inspectors need. But, there needs to be a way to standardize the data collection process. Also, consider the decision-making process to make them more holistic. Change the design documents. Improve the operating context. That way, you'll be more integrated with other functional units.
Final thoughts on asset integrity
You need to be systematic in your approach. Build a framework and walk through it with the end in mind. There will always be three decisions necessary after each inspection cycle. These include:
What do I need to do to manage my risks?
How do I learn from my previous assessments and drive results going forward?
What do I need to do to be more productive and efficient with tools, technology, and data?
Eruditio Links:
Ali Bashir Links: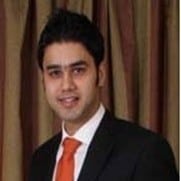 212 – Asset Integrity with Ali BashirJames Kovacevic
Rooted In Reliability podcast is a proud member of Reliability.fm network. We encourage you to please rate and review this podcast on iTunes and Stitcher. It ensures the podcast stays relevant and is easy to find by like-minded professionals. It is only with your ratings and reviews that the Rooted In Reliability podcast can continue to grow. Thank you for providing the small but critical support for the Rooted In Reliability podcast!