Scheduling for All with John Reeve
We welcome John Reeve back to tell us all about scheduling for all. He has three decades in the industry.
John is going to guide us through:
What scheduling for all is
Its benefits
How automation can help
The struggles
The solutions
There are a lot of authors and professionals involved in planning and scheduling. But there are very few instances of successful weekly schedules. Scheduling for all is a new strategy. It used for empowering small, mid-sized, and large organizations.
What is a weekly schedule?
According to Doc Palmer, it's a set of work. That, in turn, is a set of work orders for the next week, creating a weekly schedule. It's a goal of what we want to get accomplished in the next week.
What are the benefits of weekly schedules?
These are plenty, and you can break them down as:
Scheduling helps towards making your customers happy.
Schedules ensure you're working on the right thing at the right time.
By working on the agreed set of work, you optimize the reduction of any work backlog.
Is there automation to help with scheduling activities?
There are many forms of automation. Yet, here it refers to automatic resource leveling done to maintain weekly schedules. Planning should come before scheduling, but resource-leveling should come before all these. You can do these either manually or automatically. With automation, you can increase decision making and process efficiency. That's because work order changes can get affected in real-time.
Why do organizations struggle with scheduling?
To date, there aren't any resource leveling algorithms that fit within any CMMS. Apart from that:
There is confusion about what a weekly schedule is, and what it entails.
Confusion of roles. The scheduler should create a set of work, while the supervisor assigns.
Depending on the backlog, there may be more unplanned work than planned work. The planner needs to have a way to know what to insert into the weekly schedule.
Automatic resource leveling requires you to have rough estimates in the work order. Many organizations miss this step in their process.
There's no implementation of a work order based matrix. This would have helped identify high-risk work that needs to get done.
By implementing roles and technology, any organization can maintain a weekly schedule.
Do organizations see the value of weekly schedules?
Several organizations function well without weekly scheduling. But, the majority would like to have a weekly schedule. Small and medium-sized organizations are unable to create weekly schedules. That's due to the mentioned struggles organizations experience.
What are the solutions for struggling organizations?
There are currently vendors that are integrating with CMMS products. They're offering a drag-drop solution. It's well integrated with the software and has a friendly graphical user interface. It's a single screen with four quadrants. These allow the scheduler to interview the supervisor. Larger organizations can also buy full-service scheduling software such as Primavera. Another option is the automatic resource leveling (RLP), though it's currently non-existent. But with the right code and implementation, it can become an option.
How to put in place these strategies
Scheduling works on software, process, and roles. For the roles, organizations should have a gatekeeper role in place. Their purpose would be to find ways to keep knowledge from retiring professionals.
For the software, an algorithm that could create automatic rough estimates is necessary. The gatekeeper could input the rough estimate manually. They could also rely on collected data before automatically applying it. They could also override the system, if necessary.
Scheduling involves which subjective areas?
You need a ranking system in place to focus on certain work orders. With such a matrix, you would have categories of work and a business risk exposure (BRE). These would get assigned to each asset. The review team would then some questions to create a numeric. The work order matrix would then use that numeric.
What are the prerequisites to get resource leveling to work for us?
You need to have accurate statuses on the work order
You would need the rough estimate
You may need the gatekeeper role
You'll need the new program
Figure out availability from the information inside the CMMS. From there, make the deduction until you reach zero, where you can stop scheduling. You'll find you have a functioning weekly schedule.
What is an order of fire?
An order of fire refers to understanding the various risks and inputs to select what gets done first.
Different selections of backlog have different sorts. You cannot sort everything into one criterion. Work would go first, followed by a category called urgent work. You could then get into safety-related work or PMs. There's also work designated important by operations. That's high priority work other than emergencies in those different categories. By coming through the asset BRE, it would become a top priority.
There's also in-progress work. Work not completed in the previous week should get carried into the next week's schedule. That ensures it doesn't get interrupted.
In summary
It's a good idea to read books on this topic. But they do not tell you how to automate a weekly schedule, which is a significant point. Instead, consider the possibility of an automated resource leveling program. It will help to create a weekly schedule while adding efficiency to the organization.
Eruditio Links:
John Reeve Links: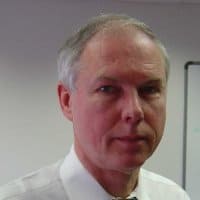 213 – Scheduling for All with John ReeveJames Kovacevic
Rooted In Reliability podcast is a proud member of Reliability.fm network. We encourage you to please rate and review this podcast on iTunes and Stitcher. It ensures the podcast stays relevant and is easy to find by like-minded professionals. It is only with your ratings and reviews that the Rooted In Reliability podcast can continue to grow. Thank you for providing the small but critical support for the Rooted In Reliability podcast!