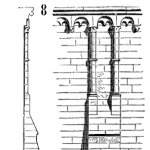 Reliability Data
podcast episode with speaker Fred Schenkelberg
One role reliability engineers enjoy is that of analyzing data. We have available to us a wide range of statistical methods, yet each does require some form of data. In some cases, we are data rich with almost too much data. In other situations, we are lacking data or have insufficient data.

From vendor data sheets to field returns, we do have a broad array of data sources. Let's explore the common and the not-so-common sources. We will discuss the pros and cons of various sources. Plus, let's examine a few ways to use simulations or models.
This Accendo Reliability webinar was originally broadcast on 10 October 2023.
Reliability DataFred Schenkelberg
---
To view the recorded video, visit the webinar page.
Related content:
Reliability Data and Decisions episode
The Value of Reliability Data episode
Where do I Find Reliability Data? episode
Work Order Data and its Impact on Reliability episode