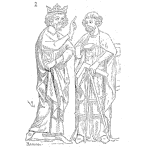 Collecting and Analyzing Your Field Data
We often have more data than we can use. For time to failure, warranty claims, and related field data, we should take the time to learn what we can. Let's explore organizing your field data and use basic techniques let the data speak.
What kind and where can you find the data to understand your field reliability performance? You helped launch a reliable product, at least as reliable as possible. Now, it's the customer's turn to evaluate and experience the product's reliability.
Let's explore where the data comes from and how to organize and prepare that data for analysis. Plus, let's discuss some ways to look at your data initially. What questions to ask and assumptions to check? Let's discuss how to get started using the data you probably already have available.
This Accendo Reliability webinar originally broadcast on 13 September 2016.
Collecting and Analyzing Your Field DataFred Schenkelberg

To view the recorded webinar and slides, visit the webinar page.

Related Content
Ready to Use Field Data episode
Challenges with Field Data episode
Collecting Field Data Automatically episode
Dealing with Field Data episode