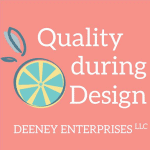 Product Design from a Data Professional Viewpoint, with Gabor Szabo (A Chat with Cross Functional Experts)
"A Chat with Cross Functional Experts" is a Quality during Design interview series. Our focus is speaking with people that are typically part of a cross-functional team for new product development. We discuss their viewpoints and perspectives regarding new products, the values they bring to new product development, and how they're involved and work with product design engineering teammates.
Today we talk with Gabor Szabo. Gabor is an engineering and data professional with experience in numerous industries, including the medical device and automotive industries. In his current role a Sr. Principal Engineer of Operations Excellence, he works with various cross-functional teams on validating new processes and products, launching new products, helps them diagnose and solve technical problems. He hosts the Critical Talks podcast. He also develops software and builds data products in R.
Episode Transcript