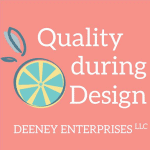 Using the Pareto Principle and Avoiding Common Pitfalls
The likeness of the Pareto Principle can be compared to Murphy's Law and the Peter Principle: it's a curious phenomenon. So, how did it make its way into quality? If using it to make decisions, there are some common pitfalls which can lead to delays in fixing a problem or even misdirect our efforts. So, what is it, and how can we use it for design?
Get to know the Pareto Chart. If it's built and applied properly, it can help us prioritize: root cause analysis, new design features based on user input, or to help us tackle a problem that just seems too big to even start (just to name a few examples).
We review the Pareto Principle, what a Pareto Chart is, what we need to consider when building one, and how we need to be careful when interpreting its results.