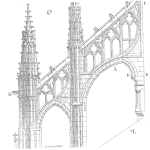 A lot of us are heading back to the office, back to the plant or back to the facility and the game has changed. Lock-down has changed our companies and our jobs in different ways. Are you seeing more tracking, more monitoring, more metrics, less trust? Are you seeing more love, more compassion, more human-centered leadership? How has your job changed? Are you excited or anxious about going back to work?
Hit respond and tell me your answers to the following 3 questions!
What are you experiencing?
What are you feeling?
What are you seeing?
Thank you in advance for answering these questions. I'm in the lab cooking up something great for you and these answers will help me make sure that it helps you in the most impactful ways! I recorded a bonus episode about this called Life, Compartmentalization & Role Clarity, listen now!
Reliability Never Sleeps,
Rob