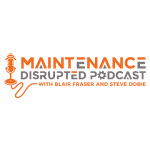 MD 169 Added value strategies for digitalized lubrication – Online Lubrication Monitoring with Guillermo Miró
Industry 4.0 is a current paradigm. Plants are being digitized and maintenance is evolving towards 4.0. The digitization of critical assets has led to a strong interest in detailed condition monitoring during their lifetime, using different online condition monitoring techniques.
Online lubricant monitoring can be widely deployed to provide early fault diagnosis to improve reliability and boost cost savings. The use of this advanced data helps operators make better O&M decisions and optimize asset conditions and lifetime management. Online lubricant monitoring is applied to assess the wear signature and measure the oil degradation and contamination processes for different equipment, even in the most extreme scenarios.
Correlation with operational information allows the creation of advanced models, which assess the scenarios where machines suffer the most stress and the situations that accelerate the tendency for fatal failures and unplanned downtime. This strategy can be applied to a wide range of critical equipment: power generation units, hydraulic systems, gearboxes and air compressors, among others.
This step forward is aligned with PdM 4.0 and enables improved predictive management of critical assets to detect operational problems long before equipment failure, reducing downtime and costs.
If your company sells products or services to engaged maintenance & reliability professionals, tell your marketing manager about Maintenance Disrupted.  If you'd like to discuss advertising, please email us at maintenancedisrupted@gmail.com
Check out our website at www.maintenancedisrupted.com and sign up for the weekly disruption newsletter with bonus content. If you like the show, please tell your colleagues about it and follow maintenance disrupted on LinkedIn and YouTube.
Follow Maintenance Disrupted on LinkedIn
https://www.linkedin.com/company/maintenancedisrupted
Music: The Descent by Kevin MacLeod
Link: https://incompetech.filmmusic.io/song/4490-the-descent
License: http://creativecommons.org/licenses/by/4.0/