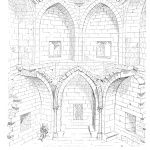 In December, I was doing cardio at the gym and watching the sports highlights.  One of the highlights was Derrick Rose hitting a game winning shot.  In the post-game interview, the reporter asked him about the shot.  Derrick Rose's response gave me chills.
"Excuse my English, but I'm born to do this sh**"
What are you born to do?  It's a question that I'm working on with my coach.  For many people that I've spoken to in reliability, including myself, we fell into these roles.  For some of us, these roles are unfulfilling, frustrating and cause heartache.
I don't have my answer yet, although I have pieces of what it will look like; continuous learning, thought leadership & teaching but I'm working through the process in order to get there.  If your life isn't fulfilling you, you should do the same.
What are you born to do?
Reliability Never Sleeps,
Rob