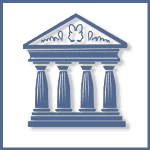 Dennis Craggs, Consultant
Tim interviews Dennis Craggs a consultant about his background and ongoing work concerning big data analytics.
Dennis studied at the University of Detroit and Wayne State University achieving a Masters in Engineering Mechanics and Operations Research. He is a licensed Professional Engineer, and a Quality and Reliability Engineer. In various roles at NASA, Teledyne CAE, Ford Motor Company and Chrysler, he worked in fluid mechanics, heat transfer, mechanical and electrical design, test and development, and computer programming.
At NASA, he supported engineer test and development activities. At Teledyne CAE, Dennis designed axial and centrifugal compressors for cruise missile engines. At Ford, he worked in Chassis Engineering component design; and in the Ford Computer Center, where he created relational database software to store engineering test data, provide an easy graphical user interface, and statistically analyze the results.
At Chrysler, he was a statistical specialist and assisted managers and engineers in the development of performance specifications and validation standards for mechanical, electrical, and powertrain automotive components, analyzed verification test results, and assessed supplier readiness for manufacturing. He developed statistical methods and software to graphically analyze warranty trends using Weibull methods and project future risk. Over the last few years, he developed methods to statistically analyze massive vehicle telematics databases to characterize vehicle lifetime usage.
As member of a joint USA SAE and German ZVEI taskforce, Dennis supported the development of SAE-J1879, "Handbook for Robustness Validation of Semiconductor Devices in Automotive Applications". Representing Chrysler to USCAR, he helped to develop the automotive lead-free electronic validation standard USCAR40, "Lead Free Solder Validation Test Plan".
Dennis has taught graduate level statistics and reliability at Wayne State University and provided "An Introduction to Minitab" training seminars to corporate clients. He presented at the Society of Automotive Engineers, the American Society for Quality, the Automotive Electronics Council, ISSAT conferences; and authored SAE and ISSAT technical papers.
See Dennis' series of articles, titled Big Data Analytics, and his About page here on Accendo Reliability.
In this episode, Tim and Dennis discuss:
The types and sources of data we consider 'big data'
Dealing with too much data
Connecting data analysis and engineering
Recorded September 2017.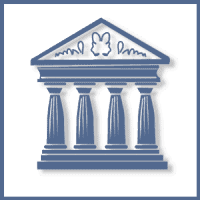 DTK Dennis Craggs ConsultantTim Rodgers
Show Notes