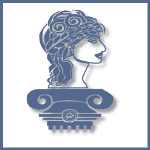 Dr. Kishor Trivedi, Scholar
Tim interviews Dr. Kishor Trivedi about his teaching and writing in the area of reliability and available engineering.
Dr. Trivedi is the Hudson Chair in the Department of Electrical and Computer Engineering at Duke University in Durham, North Carolina. He's been on the Duke faculty since 1975. Dr. Trivedi has served as a principal investigator on various projects, including projects funded by DARPA, IBM, Motorola, Boeing, NASA, NIH, NSF, NATO, and JPL, and he regularly works as a consultant to industry and research laboratories.
Dr. Trivedi is the co-designer of NASA's HARP, IBM's SAVE, SHARPE, SPNP, Boeing's IRAP and SREPT modeling packages. His book "Probability and Statistics with Reliability, Queuing and Computer Science Applications" was originally published by Prentice-Hall in 1982 and a revised second edition was published by John Wiley in 2002.
In this episode, Tim and Kishor discuss:
The book Reliability and Availability Engineering with co-author Andrea Bobbio
The SHARPE tool
A few tips on creating useful reliability models
Recorded January 2018.
DTK Dr Kishor Trivedi ScholarTim Rodgers
---
Show Notes
And a video of a lecture Kishor did, titled Reliability and Availability Modeling in Practice.