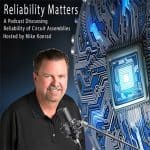 Industry Icon Dave Hillman's Amazing 3,600 Mile Kayak Journey Down the Missouri River
Industry icon Dave Hillman completed a 3,600 mile solo kayak journey down the Missouri River. I spoke with Dave about the inspiration for the journey, insights gained over his four-month expedition, and how his experience as an engineer helped him prepare for this epic experience.
This video features many photographs taken by Dave Hillman on his 3600 mile kayak journey.