When a Proposal Fails
Abstract
Kirk and Fred discussing the challenge of getting a proposal for new testing (i.e HALT) accepted.

Key Points
Join Kirk and Fred as they discuss the many aspects of bringing a new approach to reliability development testing.
Topics include:
The many factors that are important to introducing a new test methodology depends on the stage of the companies product development, and their experience with field failures.
The causes of failures for electronics manufacturers are rarely ever published so industry data on failure mechanisms that would be discovered in stress limit testing is not easily found. Even past product failures of your own company's product can be difficult to find or access.
If there is a history of warranty costs and evidence to show the causes of field failures, such as lose hardware connectors or solder defects, could have been precipitated and detected in a higher stress condition, then a business case of reduction of warranty costs tends to get managements attention if there is a good ROI.
Some HALT stress evaluations do not require a HALT chamber. HALT is a methodology and a paradigm shift, not a chamber.
Enjoy an episode of Speaking of Reliability. Where you can join friends as they discuss reliability topics. Join us as we discuss topics ranging from design for reliability techniques to field data analysis approaches.
---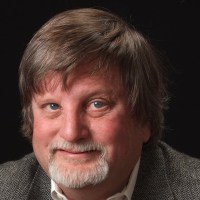 SOR 728 When a Proposal FailsKirk Gray
---
Show Notes
Please click on this link to access a relatively new analysis of traditional reliability prediction methods article from the US ARMY and CALCE titled  "Reliability Prediction – Continued Reliance on a Misleading Approach"
For more information on the newest discovery testing methodology here is a link to the book "Next Generation HALT and HASS: Robust design of Electronics and Systems" written by Kirk Gray and John Paschkewitz.