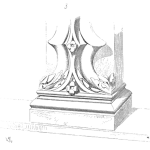 Giving and a Reliability Career
Abstract
Carl and Fred discussing how focusing on helping others can enhance your reliability career and provide a sense of community.

Key Points
Join Carl and Fred as they discuss a philosophy of life that relates to giving. Topics include:
The value of networking
The value of working on standards committees
Opportunities abound when your focus is on creating value
Doing something useful for others pays off to you in unpredicted ways
Don't begin with what you can get, provide support and good will
Answer people's questions, take the time to help others
There is no way to know ahead of time which outward efforts will result in benefit to you
If you are genuinely interested in helping others, it will come across
What is Content Marketing?
Presenting at conferences is a great way to create goodwill and enhance your career
What does it mean to work yourself out of a job?
What is "pay it forward"?
When interviewing for a job, do not focus on benefits, focus on how you can help solve their unique problems
Philosophy: if you do good things, good things come back to you
Accendo business model is to help reliability people share what they know
Enjoy an episode of Speaking of Reliability. Where you can join friends as they discuss reliability topics. Join us as we discuss topics ranging from design for reliability techniques to field data analysis approaches.
---
SOR 871 Giving and a Reliability CareerCarl S. Carlson
---
Related Topics:
SOR 418 Sense of Community for Reliability Engineers(Opens podcast in a new browser tab)
What is Reliability Engineering?(Opens article in a new browser tab)