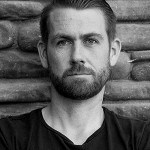 Sustainability and Reliability
Abstract
Chris and Dianna discuss the relationship between reliability engineering and sustainability (or anything else that is environmentally friendly). Is there some link between the two?

Key Points
Join Chris and Dianna as they discuss how reliability engineering can support sustainability or environmentally friendly concerns. If you want to sell your product internationally, then you will need to comply with an entire array of evolving regulations (European Union, State of California, Iceland, and so on) that focus on environmentally conscious decisions. How can reliability engineering help?
Topics include:
Reliability engineering stops over-engineering (which lowers carbon footprints). Focusing on the 'vital few' weak points of a product means we don't blindly double the size, mass, strength, and capacity of every component or element. Why does this help the environment? Because over-engineered products are heavier, bigger, and cost more to transport in terms of money and carbon dioxide. And often don't last longer anyway.
It's not just regulations – it's the customers. Customers are increasingly demanding that the things they buy are designed with the environment in mind. It is no longer a fad or a trend. It is a movement. And things like FMEAs are really good at taking whatever characteristic you think is important into consideration.
It's not just regulations or customers – it's money. Electronic devices often use a lot of solder to connect capacitors, transistors, and resistors to PCBs. And it takes a lot of thermal energy to melt the solder during manufacture. Bismuth-based solder (replacing the nasty, toxic lead-based solder) melts at a lower temperature, so you need to use less electricity (and spend less money). But bismuth-based solder is more brittle. So reliability engineers need to help with this transition.
And what happens with your products when they are done? Plastic bags take centuries to degrade (if they ever do). Why should grocery stores not spend an extra couple of cents per bag to make it biodegradable, and instead require taxpayers to fund the disposal and storage of these materials in landfills? … and animals aren't a big fan of plastics either. Nor are they a fan of batteries (like those from electric vehicles) once they stop being useful.
Sustainability needs to be in the 'DNA' of an organization. It can't be left up to someone to be the 'environmental' or 'sustainability' person. That simply means everyone else stops thinking about sustainability and the environment because 'someone else' is tasked with doing it. So it never happens.
Enjoy an episode of Speaking of Reliability. Where you can join friends as they discuss reliability topics. Join us as we discuss topics ranging from design for reliability techniques to field data analysis approaches.
---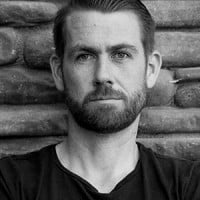 SOR 894 Sustainability and ReliabilityChristopher Jackson
---
Show Notes