How to Balance Features and Reliability
Abstract
Kirk and Fred discussing decisions made regarding the costs, features and reliability when make a purchase of home appliances and other consumer products.

Key Points
Join Kirk and Fred as they discuss the challenge of adding and selling new features on a product that has many customers happy with the reliability of the predecessor product with old technology.
Topics include:
A product that has been very reliable  may make it more difficult to sell a successor product with new features.
The challenge of freezing a design of a new product when competitors may be adding a new feature that gain market attention, such as the new phones with folding screens
What number of folding cycles and temperatures will a folding screen phone be able to perform before it reaches its fatigue life limit?
Enjoy an episode of Speaking of Reliability. Where you can join friends as they discuss reliability topics. Join us as we discuss topics ranging from design for reliability techniques, to field data analysis approaches.
---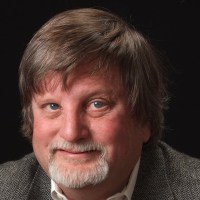 SOR 403 How to Balance Features and ReliabilityKirk Gray
---
Show Notes
To purchase Kirk's book co-authored with John J. Paschkewitz, follow this link to Next Generation HALT and HASS: Robust Design of Electronics and Systems,