Thoughts on Galaxy Fold Reliability
Abstract
Kirk and Fred discussing the recent failures of the new folding Samsung Galaxy phone and what might have been missed in their testing video.

Key Points
Join Kirk and Fred as they discuss the newly introduced folding smartphone screen and it's testing that did not reveal the failures that early customers observed and required Samsung to recall all of the first units.
Topics include:
The automated setup that Samsung published that showed several phones making uniform repeated opening and closing 200,000 times and how this did not show the later problems customers experienced
We know that polymers mechanical flexing properties are strongly affected by temperature and temperature
The pressure to be first to market with a new technology, folding screens, has now backfired and may cost them more in lost early sales and adoption of a new technology when they do solve the reliability problems in the future.
Enjoy an episode of Speaking of Reliability. Where you can join friends as they discuss reliability topics. Join us as we discuss topics ranging from design for reliability techniques, to field data analysis approaches.
---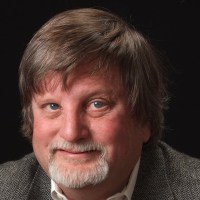 SOR 423 Thoughts on Galaxy Fold ReliabilityKirk Gray
---
Show Notes
Here is the link to Dave Lee's you tube video speaking about the failure of the Samsung folding screen phone.
Here is a link to Kirk's book co-authored with John J. Paschkewitz available from Amazon "Next Generation HALT and HASS: Robust Design of Electronics and Systems"