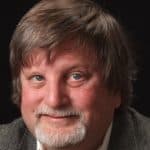 Why Do We Use Outdated Methods
Abstract
This is the first part of two podcast that Kirk and Fred have on a recent ASQ Newsletter with sample CRE (Certified Reliability Engineer) test questions at the end and how outdated and for Kirk how it is perpetuating irrelevant and misleading reliability paradigms

Key Points
Join Kirk and Fred as they discuss the CRE training process and testing and Fred's long involvement in the CRE world.
Topics include:
Fred talks about the his reasons and process of getting the CQE (Certified Quality Engineer) and teaching the courses that will allow you to pass the CRE test, which was out of date 20 years ago and his efforts to change the CRE body of knowledge to make it more current and relevant.
The large amount of CRE information and direction Fred believes may be misleading but some information is still beneficial.
Kirk discusses how he only found out what the CRE world was all about long after he had been a repair technician in a calibration lab and a field service engineer in capital semiconductor manufacturing systems,  had met and worked with Gregg Hobbs, PhD., creator of the methods of HALT and HASS at the Storage Technology Company in 1989.
Models of wear out and material loss in mechanical systems such as tires or  brakes can be modeled and those models are relevant, but the many mechanisms in silicon, solder, or PCB assemblies have more life entitlement than will ever be needed. Technology obsolescence comes long before wear out in most electronic systems.
Enjoy an episode of Speaking of Reliability. Where you can join friends as they discuss reliability topics. Join us as we discuss topics ranging from design for reliability techniques to field data analysis approaches.
---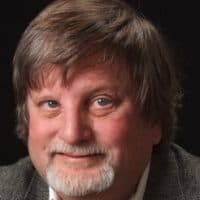 SOR 630 Why Do We Use Outdated MethodsKirk Gray
---
Show Notes
Click on this link to access the article from the US ARMY and CALCE titled  "Reliability Prediction – A Continued Reliance on a Misleading Approach"
For more information on the newest discovery testing methodology here is a link to the book "Next Generation HALT and HASS: Robust design of Electronics and Systems" written by Kirk Gray and John Paschkewitz.