Root Cause Analysis and Chain of Events
Abstract
Kirk and Fred discussing the difficulties in sorting out a root cause when it requires a unique sequence of events.

Key Points
Join Kirk and Fred as they discuss
Topics include:
How to determine if you actually know the root cause and not just a symptom.
If the failed part a victim of some other failure, or the initiator, or the hero?
Rule of Halves to isolate what is causes the problem
Enjoy an episode of Speaking of Reliability. Where you can join friends as they discuss reliability topics. Join us as we discuss topics ranging from design for reliability techniques, to field data analysis approaches.
---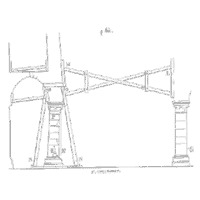 SOR 339 Root Cause Analysis and Chain of EventsKirk Gray
---
Show Notes