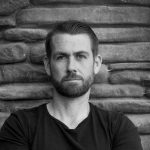 The Definition of Reliability and Quality
Abstract
Chris and Adam discuss how the definitions of 'reliability' and 'quality' align … or differ. What are the differences? Do these differences matter for all applications? Is there merit in arguing that there is a difference? Well … the answer to each question is both 'yes' and 'no.' Confused? Perhaps listening to this podcast might help. Because we should only use definitions that help us and our organization. In a way, using a definition that makes the most sense to your organization is not only acceptable, it is necessary. And many organizations have failed because they have never understood these differences.

Key Points
Join Chris and Adam as they discuss how Reliability and Quality functionality differ in an organization. The definition of quality – to put it simply – is yet to be agreed upon. Some definitions focus on meeting customer needs. Others focus on meeting requirements. Other definitions are abstract. Others focus on the numbers of defects. And some other definitions simply give up – saying that quality is subjective and based on the perspective of the user! So how do we deal with this … particularly if you are a reliability engineer. Well, you should always focus on how this adds value to your organization.
Topics include:
Reliability can be seen as something that is designed 'into' a system to be able to incorporate variability – making it proactive
Quality can be seen as something that focuses on minimizing variability – making it reactive.
Reliability deals with incorporating the variables in Manufacturing, Use, and Environment
Understand why your organization is debating the difference between quality and reliability – it usually means that there is a structural and cultural issue in the organization where blame is being apportioned more than problems being solved.
Focus on using definitions that work for your organization.
Incorporate a robust FRACAS that independently allocates root cause analyses and problem resolution to the right department (quality versus reliability … or however it is defined in your organization).
And when it comes to quality, there are four elements that appear in all definitions to varying degrees (1) value, (2) compliance, (3) exactitude and (4) diligence … so use a definition that customizes the 'flavor' of each for your problem.
Adam uses a baseball analogy. The quality engineer who is patrolling center field focuses on trying to get his or her hand as close to the trajectory of the fly-ball he or she is trying to catch (minimizing variability). The reliability engineer focuses on designing a bigger glove, making it less important to have the catching hand in the right place (accommodating variability). Neither approach is better or worse, because results are best when we focus on both.
Enjoy an episode of Speaking of Reliability. Where you can join friends as they discuss reliability topics. Join us as we discuss topics ranging from design for reliability techniques, to field data analysis approaches.
---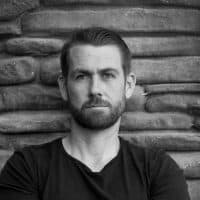 SOR 384 The Definition of Reliability and QualityChristopher Jackson
---
Show Notes