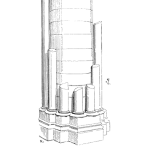 Expectations
Abstract
Philip and Fred discussing how setting expectations impact reliability engineering tasks and results.

Key Points
Join Philip and Fred as they discuss
Topics include:
The set of written and unwritten expectations for your role as a reliability engineer.
The different set of expectations when reacting to problems or proactively avoiding them.
Dealing with the often myopic view of what a reliability engineer should be doing.
Enjoy an episode of Speaking of Reliability. Where you can join friends as they discuss reliability topics. Join us as we discuss topics ranging from design for reliability techniques to field data analysis approaches.
---
SOR 841 ExpectationsPhilip Sage
---
Show Notes