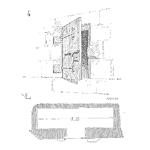 How does big data influence reliability engineering?
Abstract
Carl and Fred discuss the advent of big data, with huge amounts of easily available information covering temperatures, loads, and other customer usage parameters.

Reliability engineers have to sift through information overload to determine what information is relevant to understanding potential failure mechanisms and corresponding reliability.
With inexpensive sensors, reliability engineers can guide product designs and testing to measure or test the right information to monitor and prevent failures.
Key Points
Join Carl and Fred as they discuss the challenges associated with reliability and "big data."
Topics include:
Begin with the end in mind. Start with the type of data that is needed to assure and monitor reliability. Design in the use of data.
The scope of big data usage runs the gamut from testing to field usage.
How does degradation analysis relate to use of big data?
What to do about information overload.
Enjoy an episode of Speaking of Reliability. Where you can join friends as they discuss reliability topics. Join us as we discuss topics ranging from design for reliability techniques to field data analysis approaches.
---
SOR 095 How does big data influence reliability engineering?Carl S. Carlson
---
Show Notes
For additional information on another potential cause of No Defect Found (NDF) warranty returns, see the Accendo Reliability Blog post "Why Parametric Variation Can Lead to Failures and HALT Can Help"