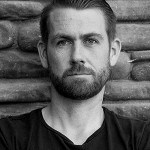 Regulators and Risk
Abstract
Chris and Fred discuss the age-old problem or regulation. If the regulators are not the adults in the room, then we have a problem.

Key Points
Join Chris and Fred as they discuss the role that regulators should play in making things safer and more reliable.
Topics include:
Regulators need to be the adults in the room. If regulators are engaged in fighting the organizations they are supposed to regulate … then we have a problem. Like the Boeing 737 Max debacle regarding the MCAS system and the crashes it caused. Yes, Boeing was very, very wrong in how they went about the engineering behind the aircraft. But it starts with a regulator (in this case the FAA) that created these behaviors by making the certification of 'new' aircraft so hard, that Boeing bends over backwards to convince the regulator that a new aircraft is in fact … not new. And then, convincing FAA to certify the aircraft themselves. Madness.
Regulators can act like 'gods' without having 'god-like' knowledge. What does this mean? Regulators don't tell industries like the autonomous vehicle industry what needs to happen for their vehicles to be deemed 'safe.' But … the same regulators are demanding lots of information from manufacturers to help them make this decision. Which essentially means that manufacturers are only volunteering information to regulators that gives them reasons to say 'NO.' So are manufacturers withholding information or being devious with the data they release? Absolutely. And this is wrong. But this starts with the regulators fishing for reasons to say 'NO' instead of defining what they need to say 'YES.' And if you don't know what 'YES' looks like … then you need to accept risk. Which many regulators cannot comprehend.
Regulators are not competent at design and manufacture … which is not a problem but needs to be acknowledged. Every US Federal Motor Vehicle Safety Standard (FMVSS) regulates a characteristic that a manufacturer came up with. Like seatbelts and ABS brakes. Which means that older vehicles that are still being driven on the road don't meet current FMVSS. And this is OK … because continual improvement is … continual. So we know regulations cannot be 'perfect' before the technology is deployed. Which means something needs to 'be blown up' before autonomous vehicles are on the road.
Enjoy an episode of Speaking of Reliability. Where you can join friends as they discuss reliability topics. Join us as we discuss topics ranging from design for reliability techniques to field data analysis approaches.
---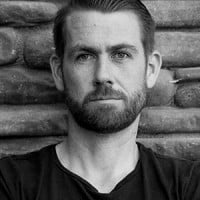 SOR 840 Regulators and RiskChristopher Jackson
---
Related Topic
SOR 412 Are Regulators Good For Reliability(Opens podcast in a new browser tab)