Customer Abuse versus Insight on Customer Expectations
Abstract
Adam and Fred discussing that fine line between a product's expected use and abuse.

Key Points
Join Adam and Fred as they discuss how products are used by the customer vs how the development team specifies products usage.
Topics include:
Do companies take advantage of the gold mine of use case information available from the customer?
Even if use-cases are far outside of intended use the study may yield opportunities for new products or derivatives of existing products
Determining the ROI of failure analysis with field data?
These discoveries through investigation can lead to minor product improvements that lead to market share increase on a legacy product.
Enjoy an episode of Speaking of Reliability. Where you can join friends as they discuss reliability topics. Join us as we discuss topics ranging from design for reliability techniques, to field data analysis approaches.
---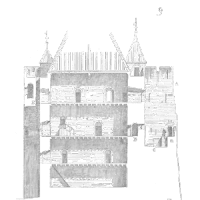 SOR 257 Customer Abuse versus Insight on Customer ExpectationsAdam Bahret
---
Show Notes