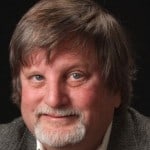 Using Outside Labs
Abstract
Kirk and Fred discuss the use and tradeoffs of using external environmental testing and failure analysis labs versus having in-house equipment

Key Points
Join Kirk and Fred as they discuss the advantages and drawbacks of a independent test and or failure analysis lab, versus stetting up an internal lab.
Topics include:
Companies that are going to be using environmental stress for reliability development for current and future products have an exponential value of having and internal test lab over trying to use a remote or external test lab. External test labs for failure analysis may have more advantages in that the lab can do SEM imaging and component cross-sectioning with experienced FA engineers familiar  with component failure physics.
Being able to have access to the multiple design engineers when you have an internal lab and are able to show engineers and reproduce product weaknesses under stress makes it much easier to improve the weak links in the product.
Standard long duration tests, such as a week long test at 85C and 85% RH are the  pass-fail tests that are there are more good reasons to send to external labs.
HALT testing to limits requires continuous monitoring and observation during the testing, and that it is critical to have engineers, and maybe several depending on the complexity of the device, to be able to isolate a weakness when found. Some products in HALT  that are robust and are as strong as the fundamental limit of technology can show and sometimes surprise engineers how much actual margin is possible, setting a new safe stress benchmark for accelerated stress testing.
Some specialized testing, such as dust or salt spray, would most likely be best done at an external lab.
Enjoy an episode of Speaking of Reliability. Where you can join friends as they discuss reliability topics. Join us as we discuss topics ranging from design for reliability techniques to field data analysis approaches.
---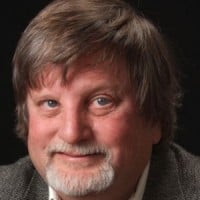 SOR 912 Using Outside LabsKirk Gray
---
Show Notes
You can now purchase the most recent recording of Kirk Gray's Hobbs Engineering 8 (two 4 hour sessions) hour Webinar "Rapid and Robust Reliability Development – 2022 HALT & HASS Methodologies Online Seminar" from this link.
Please click on this link to access a relatively new analysis of traditional reliability prediction methods article from the US ARMY and CALCE titled  "Reliability Prediction – Continued Reliance on a Misleading Approach"
For more information on the newest discovery testing methodology here is a link to the book "Next Generation HALT and HASS: Robust design of Electronics and Systems" written by Kirk Gray and John Paschkewitz.