Testing Without Knowing Mechanisms
Abstract
Kirk and Fred discussing how to test a new product without knowing the specific mechanisms that will be a possible weakness, and reliability issue in the field

Key Points
Join Kirk and Fred as they discuss accelerated testing of mechanical systems and accelerated testing
Topics include:
Care must be used in accelerating the testing by increasing the number of use cycles, as it may result in changing the physics of wear, as with a kitchen blender not letting the unit cool down between power cycling events.
Those new to HALT methods should always keep the testing simple with one stress applied at a time making the failure analysis easier to understand
Sometimes the test setup is not a valid simulation, such as the USB insertion testing failure that was using a simple mechanical plunger that did not simulate how a human hand would have a felt the mechanical resistance that would prevent the severe mechanical damage seen.
Enjoy an episode of Speaking of Reliability. Where you can join friends as they discuss reliability topics. Join us as we discuss topics ranging from design for reliability techniques to field data analysis approaches.
---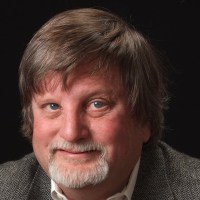 SOR 581 Testing Without Knowing MechanismsKirk Gray
---
Show Notes
For more information on the newest discovery testing methodology here is a link to the book "Next Generation HALT and HASS: Robust design of Electronics and Systems" written by Kirk Gray and John Paschkewitz.