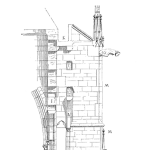 Last Minutism
Abstract
Greg and Fred discussing why do folks wait to the last minute to get important things done.  We go beyond procrastination to understand the basics of last minutism.

Key Points
Join Greg and Fred as they discuss practical tips and tools to avoid last minutism.
Topics include:
What is last minutism behavior?
Why do we all do this?
What can you go to accept, avoid, or even control your last minutism?
Enjoy an episode of Speaking of Reliability. Where you can join friends as they discuss reliability topics. Join us as we discuss topics ranging from design for reliability techniques to field data analysis approaches.
---
SOR 891 Last MinutismGreg Hutchins
---
Show Notes