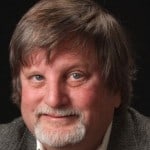 Making Assumptions
Abstract
Kirk and Fred discuss the use of assumptions in the reliability models, testing, and predictions

Key Points
Join Kirk and Fred as they discuss how assumptions are used in reliability engineering and how they can be misleading or very limited in making reliability assessments.
Topics include:
Assumptions must be made about potential stresses and environments the product will be used when creating reliability testing or evaluations. The assumption that all supply chains will always be capable and never have a process "excursion" is optimistic and process variations do lead to latent defects
Kirk once was a part of a committee organized to determine why the reliability predictions made by the "reliability engineering" organization were not correlating to actual field failure rates. They seemed to not question that they were using industry accepted standard failure rates (i.e. MIL HNBK 217F) that were derived from technology many years before and that they were not aware of what was failing in the field nor the root causes.
Some companies continue to require reliability predictions using models that have little to no correlation to actual field failure mechanisms, because that's what has always been done.
There are some mechanical wear out mechanisms, such as a magnetic tape wear to the read/write head glass surface,  that can be measured and the rate of wear can be reasonably known and valid estimates of life can be made.
The life entitlement in solid state electronics for nominally built devices is almost always well beyond the systems technological obsolescence, and most failures are due to errors in design or manufacturing, or customer abuse.
Enjoy an episode of Speaking of Reliability. Where you can join friends as they discuss reliability topics. Join us as we discuss topics ranging from design for reliability techniques to field data analysis approaches.
---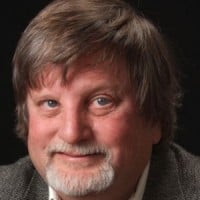 SOR 886 Making AssumptionsKirk Gray
---
Show Notes
You can now purchase the most recent recording of Kirk Gray's Hobbs Engineering 8 (two 4 hour sessions) hour Webinar "Rapid and Robust Reliability Development – 2022 HALT & HASS Methodologies Online Seminar" from this link.
Please click on this link to access a relatively new analysis of traditional reliability prediction methods article from the US ARMY and CALCE titled  "Reliability Prediction – Continued Reliance on a Misleading Approach"
For more information on the newest discovery testing methodology here is a link to the book "Next Generation HALT and HASS: Robust design of Electronics and Systems" written by Kirk Gray and John Paschkewitz.
---