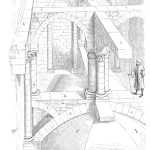 Change Management with Humans
Abstract
Greg and Fred discuss the range of elements involved with change management.

Key Points
Join Fred and Greg in this first joint podcast on 'Change Management with Humans.'  Fred is the quality and reliability guru.  Greg is a risk journeyman.  In these podcasts, we're going to discuss the intersections and interventions of reliability, quality, and risk.  So, please join us.
In this podcast, we're discussing:
Importance of people change management.
How to communicate reliability and risk change management.
Learn doable skills for engaging people to adapt new behaviors.
Hard lessons learned around reliability change management.
Enjoy an episode of Speaking of Reliability. Where you can join friends as they discuss reliability topics. Join us as we discuss topics ranging from design for reliability techniques to field data analysis approaches.
---
SOR 733 Change Management with HumansGreg Hutchins
---
Related Topics
SOR 795 The Point of Your Role(Opens podcast in a new browser tab)