Supplier Assessment Rubric
Abstract
Tim and Fred discuss supplier assessment criteria that are used to select suppliers or measure their performance.
Key Points
Join Tim and Fred as they discuss some of the ways that buyers can measure the performance of their suppliers and help ensure that they're focused on the right priorities.
The TQRDCeb system: assessing suppliers in Technology, Quality, Responsiveness, Delivery, Cost, Environment, and Business
Why it's important to look at roadmaps and future plans, not just current capabilities
Using weighted criteria to develop a composite performance score
Why it's not enough to look at the quality of a supplier's output
Remaining objective while evaluating supplier performance
Enjoy an episode of Speaking of Reliability, where you can join friends as they discuss reliability topics.
Join us as we discuss topics ranging from design for reliability techniques to field data analysis approaches.
---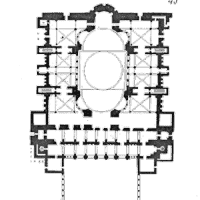 SOR 048 Supplier Assessment Rubric – TQRDCebTim Rodgers