A Great Customer Experience
Abstract
Kirk and Fred discussing Kirk's experience with a new pinball machine's component failures and the manufacturer.

Key Points
Join Kirk and Fred as they discuss recent failures of a new pinball machine and the rapid response of the manufacturer to respond and send replacement parts.
Topics include:
Details on a  the first failure leading to the discovery of a second failure
Posting to social media to help identify a broken part got the machine designer to respond quickly and made direct contact with Kirk.
The part that failed is a design that has been produced for thousands of machines over decades and has been generally reliable, and this may be a failure as a result of manufacturing error.
Enjoy an episode of Speaking of Reliability. Where you can join friends as they discuss reliability topics. Join us as we discuss topics ranging from design for reliability techniques to field data analysis approaches.
---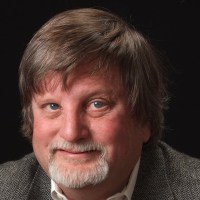 SOR 709 A Great Customer ExperienceKirk Gray
---
Show Notes
Please click on this link to access a relatively new analysis of traditional reliability prediction methods article from the US ARMY and CALCE titled  "Reliability Prediction – Continued Reliance on a Misleading Approach"
For more information on the newest discovery testing methodology here is a link to the book "Next Generation HALT and HASS: Robust design of Electronics and Systems" written by Kirk Gray and John Paschkewitz.