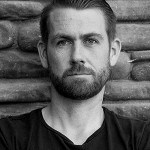 ALT Sample Size
Abstract
Chris and Fred discuss how many samples you need to conduct Accelerated Life Testing or ALT … and a little bit about what ALT is.

Key Points
Join Chris and Fred as they discuss the challenge of selecting how many samples you need to conduct Accelerated Life Testing or ALT. Firstly … what is ALT?
Topics include:
What is ALT? ALT involves increasing the stress to a product (think force, temperature, humidity, power et cetera) to try and compress 3 years' worth of use into something like 2 days. To be able to do this, we need to understand how your product fails, so you know what failure mechanism to focus on to identify the right stress. Is failure based on temperature? … force? … both?
What is an 'accelerated life model' and why are there so many of them? Once you know the dominant failure mechanism of your product, then you need to know the physical process behind it. For example, many chemical reactions are based on concepts like 'activation energy,' which helps you work out what effect additional temperature will have on failure. The 'Arrhenius model' can be helpful for this. But the reason there are a lot of accelerated life models is that there are lots of different failure mechanisms.
How many samples do I need? What decision are you trying to inform. If you are trying to differentiate between two potential materials? Then perhaps not many samples. Do you believe that there is a material that should outlast the service life of your product of orders of magnitude … but you need to confirm this – then perhaps you need fewer samples again. But if your failure mechanism is accounting for around about 4 % of warranty period failures, and you can tolerate up to 5 % … then you might need lots of samples to get the level of confidence you need to make a decision.
But I want to test everything on my product! As in … every possible way it can fail. If you want to do this … then ALT is not for you.
Confidence is a measure of you … not your product. What does that mean? Many organizations test without any objective or decision in mind … simply because they want 'confidence' that reliability stuff is happening. You can't test your way to reliability.
So always start with your decision!
Enjoy an episode of Speaking of Reliability. Where you can join friends as they discuss reliability topics. Join us as we discuss topics ranging from design for reliability techniques to field data analysis approaches.
---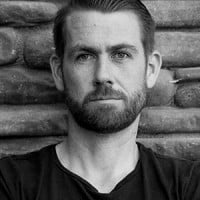 SOR 851 ALT Sample SizeChristopher Jackson
---
Related Topics:
Fundamentals of ALT(Opens webinar recording in a new browser tab)