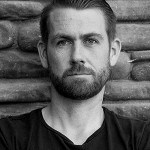 What Should a Reliability Engineer Do
Abstract
Chris and Fred discuss what should a reliability engineer 'do'? Isn't this obvious? … is it?

Key Points
Join Chris and Fred as they discuss what should a reliability engineer do. Perhaps this is 'common knowledge.' But one of the many issues with 'common knowledge' is that it is not as common as you might think. And there are a lot of people out there who are excited to become reliability engineers … but as soon as they try and find out what they are supposed to do, things get murky.
Topics include:
Reliability engineering is not 'measuring reliability.' 'Measuring reliability' can be important, but it is not as important as making reliability happen. And by 'measuring reliability' we mean things like reliability tests to work out how long we think things will last, the likelihood of things failing in warranty periods and so on. If that is all you do … then you are not engineering reliability. In the same way that a coach of an Olympic sprinter will (from time to time) measure how fast their sprinter is, most of their role involves working on strength, conditioning, techniques, mindsets and so on.
A reliability engineer is not a 'title.' Many organizations anoint someone as being a reliability engineer … simply because they want to think that their organization does reliability. This is not the case … and you need virtually everyone in your organization to 'be' a reliability engineer for at least some part of most days.
A reliability engineer implements the 'reliability strategy' of your organization. This might mean that the reliability engineer for an organization that values Failure Modes and Effects Analyses (FMEAs) oversees the training, facilitation, monitoring and 'maintenance' of the collective FMEA skillset. He or she is not doing FMEAs for their team … they are coaching their team on how to do it. And part of this is motivating the team to see FMEAs as useful, a good use of time, and likely to start saving everyone lots of time and money 'now.'
A reliability engineer needs to understand what it is that adds value. Not each successful reliability strategy involves FMEAs. Perhaps an organization needs to revolve around Highly Accelerated Life Testing (HALT) and how it can quickly identify the weak points of early prototypes. Perhaps it is another activity. Perhaps there is a blend of activities. And once we work out what adds value … that becomes part of the strategy that the reliability engineer needs to implement.
It is not what most textbooks say. Or at least feel like they are saying. Most textbooks correctly characterize themselves as a toolbox. It is still up to the reliability engineer to work out which tool needs to be used. And when. And when not. If the only tool you use (or like) is a hammer, then everything becomes a nail.
Enjoy an episode of Speaking of Reliability. Where you can join friends as they discuss reliability topics. Join us as we discuss topics ranging from design for reliability techniques to field data analysis approaches.
---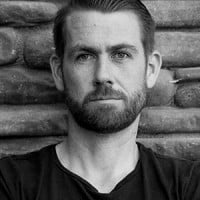 SOR 875 What Should a Reliability Engineer DoChristopher Jackson
---
Related Topics:
SOR 484 FMEA: Top Down or Bottom Up(Opens podcast in a new browser tab)
Getting Started Learning Reliability Engineering(Opens article in a new browser tab)