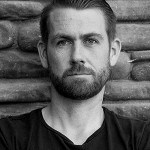 Joint Light Tactical Vehicle Case Study
Abstract
Chris and Fred discuss the Joint Light Tactical Vehicle (JLTV) … A US Department of Defense vehicle that can perhaps teach us a lot about reliability (especially in the field of military and defense).

Key Points
Join Chris and Fred as they discuss the Joint Light Tactical Vehicle (JLTV) – an armored vehicle that is being used as a 'general service' vehicle that is intended to provide what the Army Jeep once did … but this time with a lot more protection and capability. So what has this got to do with reliability?
Topics include:
How did this start? The US Department of Defense essentially had a large number of companies design different types of armored vehicles from which they would then select the 'best' one to go on and become the JLTV.
The vehicle that Oshkosh designed appeared to be the best … based on reliability performance. Why do we know this? The vehicle that Lockheed Martin designed came in second. So Lockheed Martin lodged a protest complaining that their vehicle was not selected. In response, the Department of Defense pointed out that when all the vehicles were subjected to reliability demonstration testing, the Oshkosh vehicle appeared to be three times more reliable than the requirement. Plus, five times more reliable than Lockheed Martin's vehicle. That's right … Lockheed Martin's vehicle did not meet the reliability requirement.
So Oshkosh was asked to build thousands of 'JLTVs' … but they turned out to be unreliable. Reports to the US Congress revealed that once these vehicles were mass-produced, Oshkosh JLTVs did not meet the reliability requirement, with issues revolving around engine wiring, braking systems, tire system issues and doors not opening properly when they were supposed to. There were lots of other problems as well, including poorly written manuals, onboard prognostics not being particularly accurate, overly complex subsystems, and plenty of others.
Fast forward a few years … and Oshkosh's  JLTV design is now being built by another company called AM General. AM General was coincidentally one of the companies that were unsuccessful in convincing the Department of Defense to purchase their design for the JLTV. We don't know exactly why the Department of Defense chose to ask AM General to build these vehicles … but perhaps we can guess?
Let's not forget PR or spin … An article appeared in Forbes that was written by someone who is part of a military industry think tank … that is coincidentally funded in part by Oshkosh. And in that article, there is much complaint about this decision .. including a claim that Oshkosh has a proven track record in reliability. The article includes some other numbers that only someone intimately locked in with Oshkosh might know. Claims that Oshkosh only has a 7 % operating margin (and therefore anyone else who wins the contract on price is clearly quoting unreasonable numbers) is made by someone who is more a marketer than an engineering analyst.
What is the main takeaway? … why would you design something that is amazingly reliable, only to have terrible manufacturing take it all away? Military contractors and customers are particularly horrible at this … as they almost always focus reliability 'demonstration' on pre-production prototypes. But as this case study shows, reliability has never been demonstrated.
Enjoy an episode of Speaking of Reliability. Where you can join friends as they discuss reliability topics. Join us as we discuss topics ranging from design for reliability techniques to field data analysis approaches.
---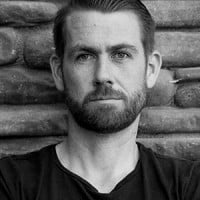 SOR 876 Joint Light Tactical Vehicle Case StudyChristopher Jackson
---
Related Topics:
RM 055: A Conversation with SMTA President Dr. Martin Anselm(Opens podcast in a new browser tab)