What are the New Challenges in Reliability Engineering?
Abstract
Kirk and Fred discussing the new challenges in reliability engineering, which maybe the old challenges of moving away from the misleading approach of Failure Prediction Methodology (FPM) and for Fred its the continued use of MTBF as a metric for reliability.

Key Points
Join Kirk and Fred as they discuss their first meeting at a reliability conference and finding out that they had similar thoughts on changes needed in the field.
Topics include:
Kirk meeting the late Charlie Leonard of Boeing 30 years ago at a ESS of Electronic Hardware conference and how that led to a conference call with Dr. Michael Pecht.Soon after, 4 Boeing Commercial Aircraft Engineers and Dr. Ahbijhit Dasgupta from CALCE came to Storage Technology Corporation in 1991 to see what HALT and HASS was and how it was applied.
The challenges in reliability engineering are getting more difficult with more and more world wide dispersed teams
Statistics and Statistical Process Control (SPC) has been useful in reducing variation but may not be very much in use today.
We are forgetting the fundamentals of root cause failure analysis of the early life failures, sometimes referred to as "Infant Mortality"
Enjoy an episode of Speaking of Reliability. Where you can join friends as they discuss reliability topics. Join us as we discuss topics ranging from design for reliability techniques to field data analysis approaches.
---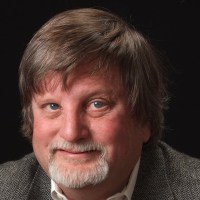 SOR 562 What are the New Challenges in Reliability Engineering?Kirk Gray
---
Show Notes
Here is a link to Kirk's book co-authored with John J. Paschkewitz available from Amazon "Next Generation HALT and HASS: Robust Design of Electronics and Systems"
Here is the link to the US ARMY/CALCE PAPER presented at the 2013 RAMS conference event mentioned in this podcast– "Reliability Prediction – A Continued Reliance on a Misleading Approach" . This is a government document that is in the public domain and should be distributed a read by any engineer that believes failure prediction methodology is useful or beneficial during product development.