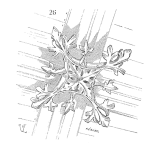 Selecting the Right Recommendations
Abstract
Carl and Fred discussing methods for selecting reliability recommendations, following the process used to develop effective reliability plans.

Key Points
Join Carl and Fred as they discuss a student question. How do you select the right recommendations?
Topics include:
Start with reliability gap analysis
Consider organizational maturity
Consider program decisions and timing
Identify reliability methods that need to be implemented
Recommend tasks that support the methods
Prioritize the tasks, so you are not recommending too much
What are the most important criteria for prioritizing tasks?
New technology, new applications, new user conditions
Safety is always priority
Consider cost and time
Time to market risk
High severity, even with low failure rate, can be high risk
Management input is critical
Enjoy an episode of Speaking of Reliability. Where you can join friends as they discuss reliability topics. Join us as we discuss topics ranging from design for reliability techniques to field data analysis approaches.
---
SOR 681 Selecting the Right RecommendationsCarl S. Carlson
---
Show Notes