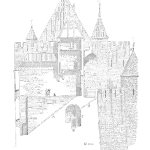 Vibration and Reliability Testing
Abstract
Andre and Fred discussing the range of methods for vibration-based reliability testing.

Key Points
Join Andre and Fred as they discuss the need to understand how a system will respond over time to the stress of vibration.
Topics include:
Different types of vibration
Descriptions of different ways to induce vibration within a system
Discussing the many ways vibration leads to failures
Enjoy an episode of Speaking of Reliability. Where you can join friends as they discuss reliability topics. Join us as we discuss topics ranging from design for reliability techniques, to field data analysis approaches.
---
SOR 258 Vibration and Reliability TestingAndre Kleyner
---
Show Notes